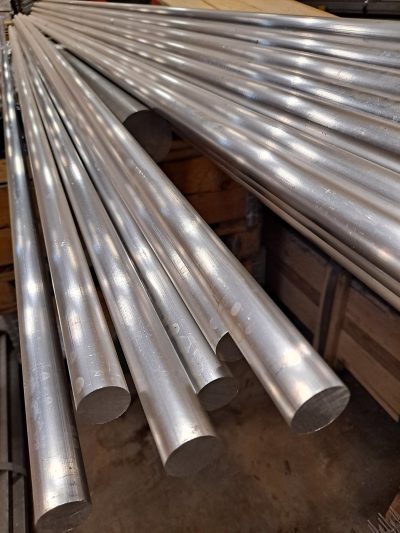 Selection
Our steel warehouse is in Tattarisuo, Helsinki. We supply sheets, beams, pipes, profiles, etc. in various steel grades. We also provide aluminum, various grades of stainless steels, copper, brass and special steels with short delivery times. The products can be surface treated as desired.
Retail
We are primarily a wholesaler, but our steel warehouse also serves private customers. The method of payment is card. The minimum charge is 30 EUR. Please note that the products have a minimum sale of 1 bar or 1 sheet.
Sawing service
Long bar and tube products are generally 6 m long. We can cut the steels to the dimensions you want. We mainly cut to the transport dimension with an angle grinder. If you wish, we can also saw the steels to size on delivery time. You can also bring your own cutting equipment and cut products in our yard. Ask our sellers for a quote on sawings!
All our products meet standards and quality requirements. Material certificates are available for the products. We charge 30EUR / PC for material certificates requested afterwards.